John Whittingdale opened a new affordable housing development at Everest Way, Heybridge. The development by Colne Housing consists of 30 properties built on 1.5 acres of farmland at at the end of Everest Way. Colne currently owns 187 units within the Everest Way estate. The project was supported by £70,000 capital grant from the Homes and Communities fund. In addition to this, Colne provided £2.5 million to deliver the 30 new homes. The properties are a mixture of one and two bedroom flats and two and three bedroom houses.
John Whittingdale said:
"I am very much aware of the severe shortage of social housing in the Maldon District which is trapping many families in inadequate accommodation. I am delighted to be able to open this impressive housing development which will help meet that demand. I congratulate Colne Housing and Maldon District Council on this project and hope that all those fortunate enough to be housed there will be very happy in their new homes"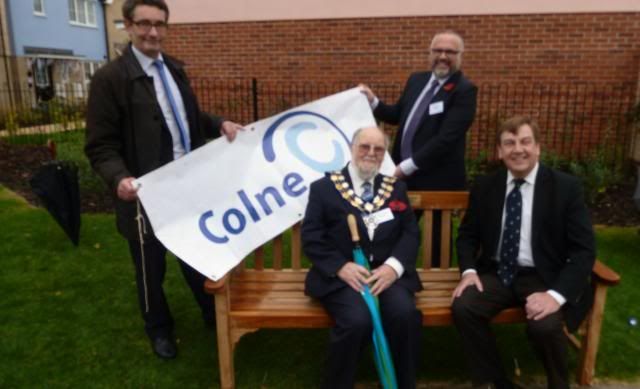 John is pictured with Mark Powell Davies, Chief Executive of Colne, Cllr David Williams, Chairman of Maldon District Council, and Cllr Tim Young, Chairman of Colne.