Opening of birthing pool at St Peter's Hospital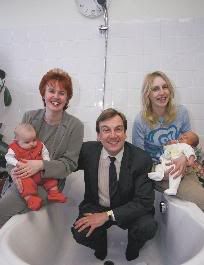 John Whittingdale MP was at St. Peter's Hospital on Valentine's Day to officially open the only birthing pool in mid-Essex.
The pool was installed in a delivery room at the hospital months ago, but before now, it has only been used for labour pain relief. Since the hospital now has a trained midwife for water births, the pool can now be fully used. Hospital Midwife Maggie Jarrett will be supervising the birthing pool.
Mothers from across the mid-Essex area expecting a low risk labour may benefit from the pool.