The Post Office will continue to offer accessible driving licence and tax services to millions of customers in the UK, including in Maldon.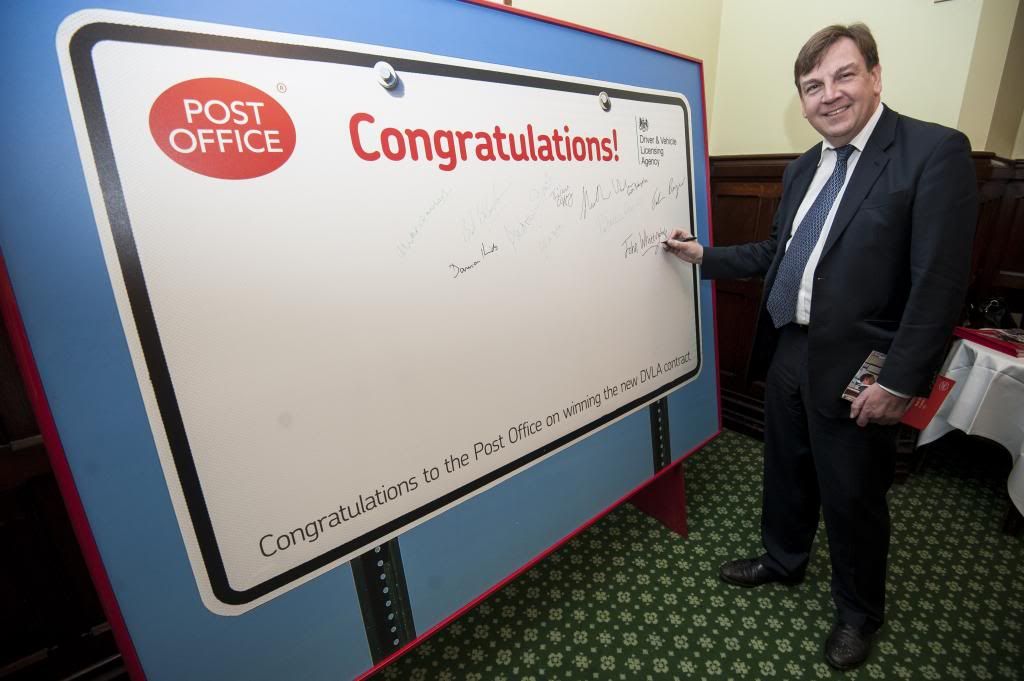 John Whittingdale MP attended an event yesterday (Monday 21 January) to show support for the win by signing a dedicated congratulations board.
John Whittingdale MP said: "I know how important sub post offices are to local communities and I received hundreds of cards from people living in the Maldon District who were concerned about the future of their local sub post office if the Post Office failed to win the DVLA contract. I am delighted that the Post Office was successful and hope that this will help to ensure a secure future for them" Martin Moran, Commercial Director at the Post Office said: "We are delighted to have the support of John Whittingdale MP. The Post Office has a strong track record in successfully delivering essential government services. Winning the DVLA contract again is testimony to the quality of our staff and subpostmasters, whose longstanding commitment to serving local communities contributed greatly to this success."
The Post Office secured the seven year Framework Agreement with Department of Transport in November 2012. It confirms that the Post Office will continue to deliver DVLA services from spring 2013, including:
• Driving Licence photocard renewal
• Motor Vehicle Licence Issue
• Statutory off road notices (SORN)
• Duplicate Vehicle Licence.