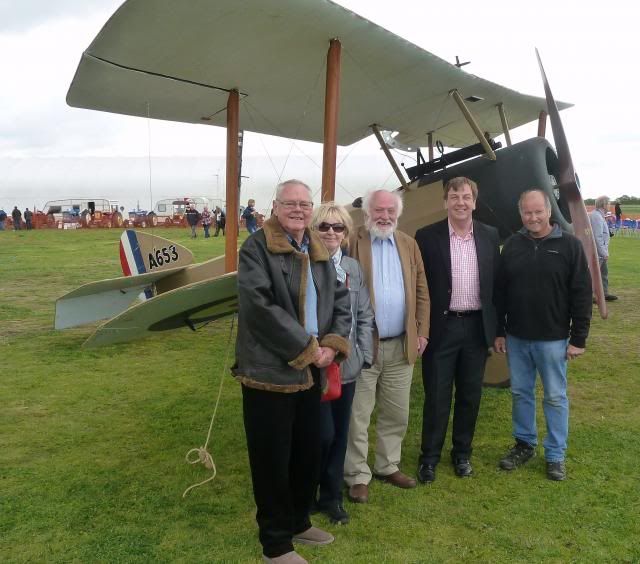 John Whittingdale attended the fly-in at Stow Maries Aerodrome, the last surviving First World War airfield in the country. Stow Maries Aerodrome is a Great War Aerodrome set in the rural Essex countryside.
The Aerodrome was in use from 1916 to 1919 as a home defence station in the war against Zeppelin and German aeroplane raids. It has many of its original buildings in situ which are currently undergoing restoration to bring the site back to its 1918 appearance. It also boasts a wildlife walk which was the winner of Maldon District Council Conservation and Design Award 2010.
Following a period of organisation and training at Stow Maries the first recorded operational flight took place from the aerodrome on the night of 23rd/24th May 1917 when Ridley (now promoted to Captain) and Lieutenant G Keddie were ordered aloft in response to a large Zeppelin raid targeting London. They scored no success on that occasion but as time went on the amount of operational flights grew as did the aircraft establishment of the station.