John Whittingdale officially opened the newly refurbished Cherry Trees Therapy Centre at St Peters Hospital, Maldon.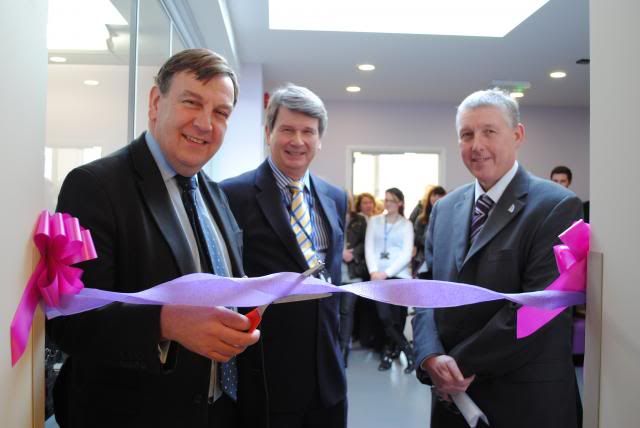 A plaque was unveiled and a ribbon cut by John to mark the event.
Cherry Trees Therapy Centre, which is managed by North Essex Partnership, has been refurbished and extended – it now has extra space to accommodate services that were previously provided from two separate buildings. It has a new reception with a skylight for improved natural light.
A wide range of services for adults and older adults including community mental health, recovery/reablement and occupational therapy are provided from the centre.
Andrew Geldard, Chief Executive said: "We have invested into transforming this centre into a fantastic place for our service users. Over 95% of our patients are treated in the community and we have brought Cherry Trees into the 21st century with modern design and facilities that is good for our service users."
John is pictured with Chris Paveley, Chairman and Andrew Geldard, Chief Executive.