John was educated at Winchester College and University College, London, where he graduated with a degree in economics. Prior to his election, John worked both in Whitehall and the City. Having worked in the Conservative Research Department, he was appointed Special Adviser to the Secretary of State for Trade and Industry in 1984, serving three successive Secretaries of State until 1987. He then went to work at NM Rothschild Merchant Bank in the City before returning to Government work in 1989 when he was appointed Political Secretary to the then Prime Minister, Margaret Thatcher. He continued in that role until Margaret Thatcher left office in 1990 and he was awarded the OBE in her resignation honours list.

In 1992, John was elected Member of Parliament for South Colchester and Maldon. He served as a member of the House of Commons Select Committee on Health from 1993 to 1997 and was also Parliamentary Private Secretary to the Minister for Education and Employment between 1994 and 1996.

In 1997, John was elected to represent the new constituency of Maldon and East Chelmsford. He spent a year as an Opposition Whip and in 1998 was appointed a front bench Treasury spokesman. Following this, in 1999 he became Parliamentary Private Secretary to the then Leader of the Opposition, William Hague. After the 2001 General Election, John was appointed to the Shadow Cabinet as Shadow Secretary of State for Trade and Industry and in July, 2002 Shadow Secretary of State for Culture, Media and Sport. Following a year covering the Agriculture portfolio, John returned as Shadow Secretary of State for Culture Media and Sport in September 2004 - leaving the post after the election in 2005. In July 2005 he was elected Chairman of the House of Commons Culture, Media and Sport Select Committee.

In 2006, John was elected as one of three Parliamentary representatives on the Board of the Conservative Party. He was also elected Vice Chairman of the Conservative Parliamentary Party 1922 Committee.

Local Appointments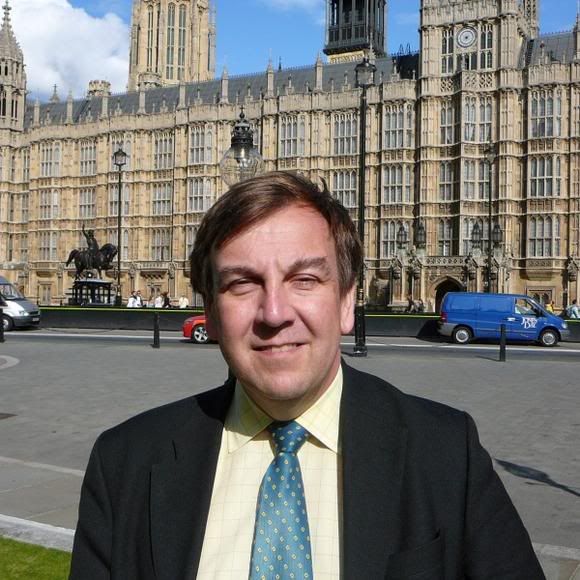 President - Maldon District Chamber of Commerce
Patron - Dawn Sailing Barge Trust
Patron - Home-Start, Maldon
Vice-Patron - Helen Rollason Cancer Care Centre Appeal
President - Maldon Branch, Parkinson's Disease Society
Patron - Friends of St Lawrence Newland Church Trust
Honorary 'Friend of Swans' – SWANS, Maldon (Sometimes We All Need Support)
Patron - East Coast Sail Trust
Patron - Victoria County History of Essex Appeal Fund
Patron - Friends of St Mary's Church, Burnham
Vice President - Maldon Cricket Club
Vice President - Maldon Rugby Club
President - Maldon Choral Society
An interview with John Whittingdale which appeared in the House Magazine in June 2009
My father was 66 when I was born, and he died when I was 14. He never knew that I went into politics. I think that he would have been amazed. He wasn't political, and there was no history of political activism in my family.
I have always been fascinated by politics. When I was 15, I sat up with a torch under the bedclothes listening to the 1974 election results, and the first campaign I was ever involved with was the European Community referendum in 1975. I delivered leaflets saying 'Vote yes'. Whether or not I still would today is another matter.
One of the reasons that I chose to go to university in London was to pursue my interest in politics. Before university, I worked for the Conservative Research Department as a sort of dogsbody, and was there for the 1979 general election. At university, I switched from Astronomy to Economics and did part-time research for Ian Stewart, the MP for Hitchin. I was also chairman of the university Conservative Association.
When I left university I went back to the research department, and after about a year I was asked to become special advisor to Norman Tebbit at the DTI. My first day with Norman was scheduled to be the Monday after the 1984 party conference in Brighton. I was at the Grand Hotel, drinking in the bar, when the bomb went off. I was completely unharmed, but Norman was dug out of the rubble and was in Stoke Mandeville hospital on the day I started. For the first few months he ran the DTI from his hospital bed, so the private office moved to the nearby RAF base.
I was only 24, so the job was pretty daunting, but I worked very closely with the private office. There were a succession of principal private secretaries, all of whom I still see. Indeed, Norman's deputy private secretary at the time was Andrew Lansley.
I also worked for Leon Brittan and Paul Channon. Leon didn't last very long before resigning over Westland, but he was an extremely capable man and we got on very well. Paul Channon was a complete delight, and a lovely man to work for. However, in terms of influence on me there's only one person: Margaret Thatcher.
It was a complete surprise that I came to work for her. Having felt that I should do something different, I joined Rothschilds after the 1987 election, where I shared an office with Oliver Letwin. Though it was very interesting, I missed politics. After five months, Stephen Sherbourne, the prime minister's political secretary, told me he was stepping down and asked if I was interested in the job. It was the greatest opportunity I've ever been given; I didn't hesitate. I'd met Mrs Thatcher during the 1983 election, and there were very few people in the party organisation whom she knew. I was summoned in and she spent 25 minutes telling me about what she was doing, without mentioning my role. Then she said: "I understand that you're coming to join us."
She had a phenomenal work regime, especially on speeches. We would start off in the evening, and then she'd make supper – which was usually a frozen lasagne – and we would keep going, often until 2am. The great saviour was always Denis, who would eventually come in and say: "Come on dear, these chaps want to get to bed." We would have been there all night otherwise.
I'd only been there a few weeks when she told me that a piece of work I'd written was completely hopeless, but if she showed her anger it would never last. She did not say sorry, but she made up for it with praise. She inspired tremendous loyalty, and while she would criticise, she would never allow others to do so.
After losing the leadership contest in 1990 she went, overnight, from being one of the leaders of the western world to a position where she had lost her house, her job and her staff. She hadn't expected to lose and was incredibly traumatised, but there was a lot to do. Apart from anything else, she received 20,000 letters. There was no way she could answer them all, but one day I found her trying to write a handwritten response to a member of the public.
Having those two words – Margaret Thatcher – on my CV opened doors and I never had any difficulty getting interviews for a seat. Despite having worked around Parliament for a long time, becoming an MP was still a challenge. Almost immediately there was Maastricht. I couldn't support the government's position, and I abstained on the critical vote. I was put under every form of pressure imaginable and the whips told me my career was finished. But two years later I became PPS to Eric Forth. However, I resigned over the Broadcasting Bill, as media policy was already an issue I felt strongly about.
Nobody thought we would win the election in 1997. I had spent a lot of time beforehand talking to Michael Portillo about his plans to stand for the leadership after the election, but what we didn't account for was Michael losing his seat. I became an opposition whip, then PPS to William Hague.
Iain Duncan Smith made me trade and industry spokesman before moving me across to the culture, media and sport brief. It was the job I had always wanted, but when Michael Howard replaced Iain as leader he moved me to agriculture.  My constituency is a rural one, and so it was an important brief, but after a year he moved me back. I led for the opposition on the Communications Bill, the Licensing Bill and the Gambling Bill.
I enjoyed being in the shadow cabinet, but people talk to shadow ministers because they might one day be in office. However, select committee chairmen are able to influence policy now. If your party is in opposition, I think it's the best job you can do, and being chairman of the culture, media and sport committee is certainly the job I have most enjoyed. I have already dealt with four secretaries of state and have enjoyed good relations with all of them. It is in their interests to keep a close eye on what the committee is doing; Tessa Jowell was appearing in front of our committee when she first admitted that the budget for the Olympic Games was going to be far, far more than initially predicted.
We had no idea that our inquiry into phone-in quiz shows would have the impact it did. It uncovered a culture that had spread throughout the TV industry essentially to mislead – and sometimes defraud – the viewer. That led to sweeping changes and was enormously satisfying. Our inquiry into press standards and libel has also been fascinating, and we are now holding an inquiry into the challenges faced by local and regional media. There are around 1,300 local newspapers, and we have been told that we could lose half of them in the next five years.
I wait to see the new Digital Economy Bill, but I was encouraged by a lot of the Digital Britain report. I feel strongly, perhaps even more so than other members of my committee, that it's wrong for the BBC to continue to receive so much financial support when some of the licence fee could be better spent ensuring that public service programming, such as regional news, continues to be provided by the commercial broadcasters.
If I was asked to join a Conservative government then, of course, I would consider that, but it's not something I am thinking about. I enjoy this job and I'm really encouraged by the debate about strengthening the role of select committees. It's something that needs to happen.
I am lucky that the committee's remit also covers my hobbies: I love television, films and music, and as committee chairman I have been able to attend some fantastic events.
Link to the full article, written by Sam Macrory, here http://design1.dods.co.uk/housemag/House-July-6-2009.pdf.